1970 El Camino SS396
A Restoration in Progress
Continued...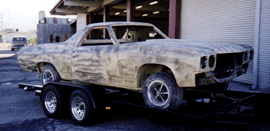 After several weeks of waiting, the body work has been completed
and we are ready to take it back to our facility.

We need to remove the body to work on the frame.
The front body panels and supports are carefully removed.
Then we start lifting the body off the frame.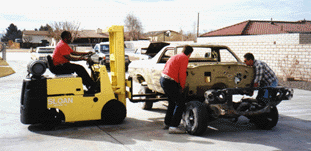 As you can see, we take great care when doing this.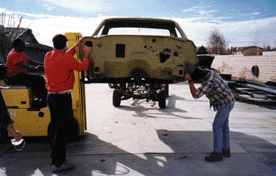 We will place the body on a dolly and transport it to the paint shop.

The progress continues...
Sloan's El Camino/Chevelle
760-949-6724

[Home] [Products] [Customers' Page] [Our Company] [Restorations]
[Catalog] [Customer Comments] [Contact Us]