1965 El Camino
A Restoration in Progress
Continued...
(Click on any picture to enlarge.)
Goodness gracious oh me. It looks like it is ready for the
junk yard. Have no fear for it is just part of the restoration process!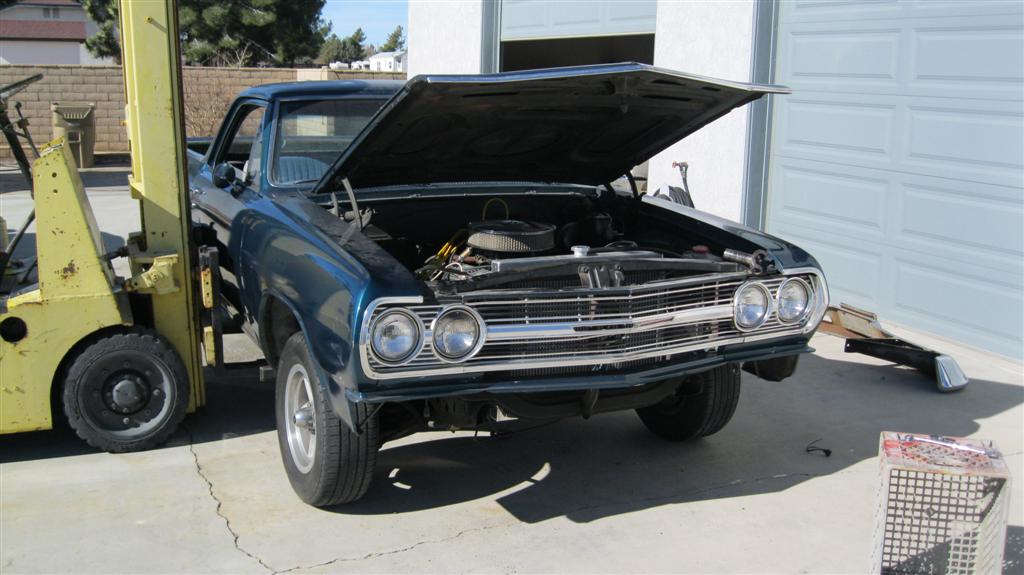 Decisions, decisions. When will it come off the frame.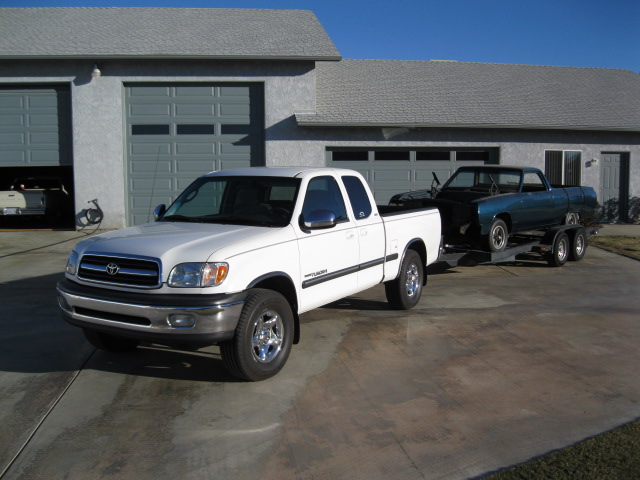 Oh how fun! It's on the trailer and ready to go to the paint shop!
Here we go............
Yes, yes, yes! It made it to paint shop! It's off the trailer and inside the gates!
The floor in this '65 had to be replaced. This is our frame getting cleaned
up, deburred and ready to go the powder coaters.
The progress continues...
Sloan's El Camino/Chevelle
760-949-6724

[Home] [Products] [Customers' Page] [Our Company] [Restorations]
[Catalog] [Customer Comments] [Contact Us]