Soul Train Dragster Update - January 7, 2017
WE'RE LOOKING FOR A DRIVER
WHO HAS A 7.0 LICENSE
Please give us a call if interested at:
(760) 949-6724
We had a visitor come to give us some racing pointers.
Yes, it's Jack Beckman, NHRA Funny Car Driver!
Thank you, Fast Jack!
Click on any picture to enlarge.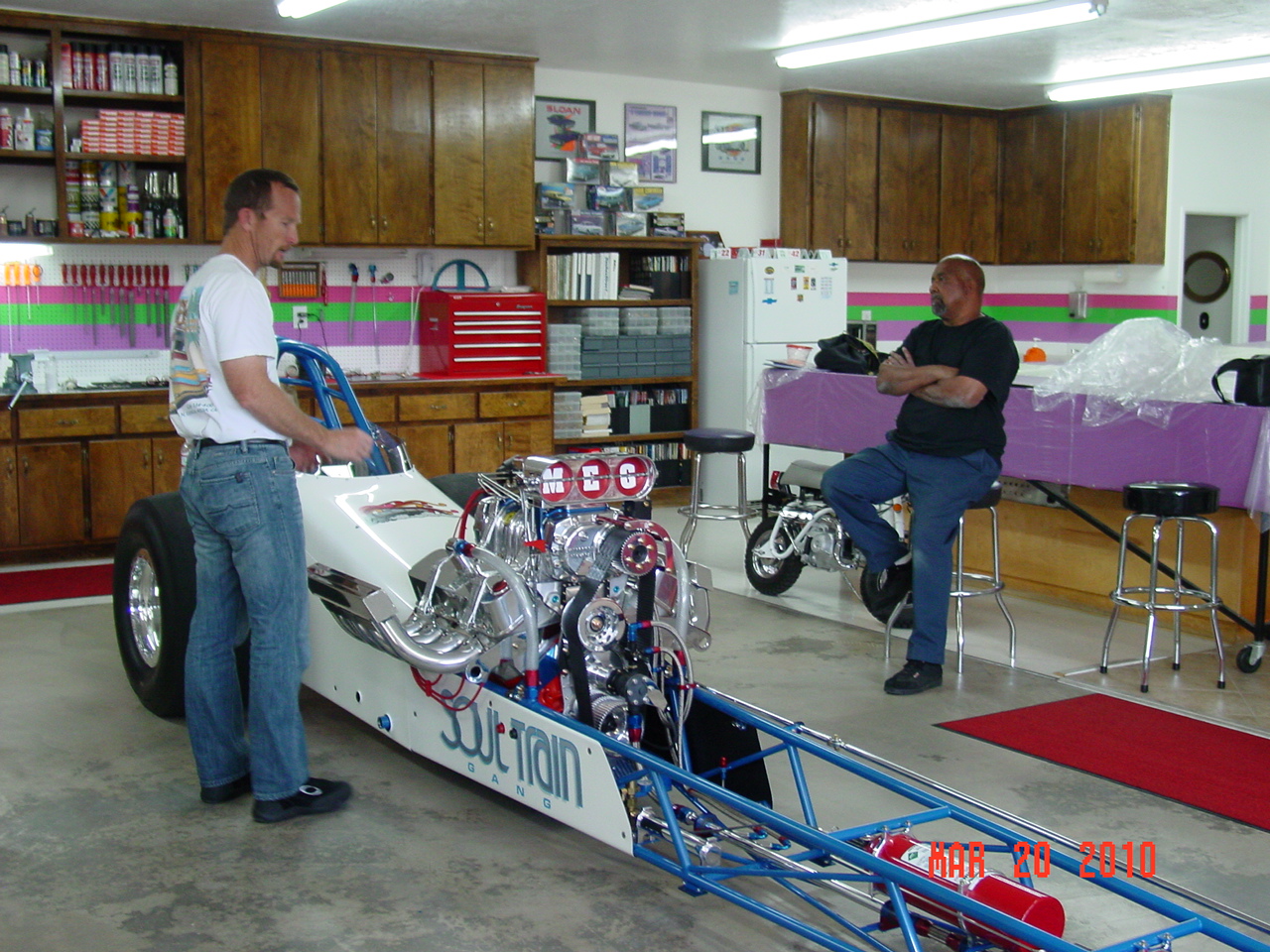 We Want To Thank:
Dave from Alumin-Art Plating Co. John Coute of Snap-On Tools
Brady at Olympic Powder Coating Dave from Precision Welding
George of Wright's Machine Jason at Good Year Tires
Tom of Tom Mattson Plumbing Moe at Moe's Transmission
Paula at "O" Rings & Things Jami of Dale's Speed & Marine
Frank & Scott Parks from Neil & Parks Racing Enterprises
____________________________________________________
We would like to acknowledge and thank the companies that have and
continually support us. We will recognize a different one each month. During
the month of February, we are honoring Paula from O'Rings & Things.
Click on picture to enlarge.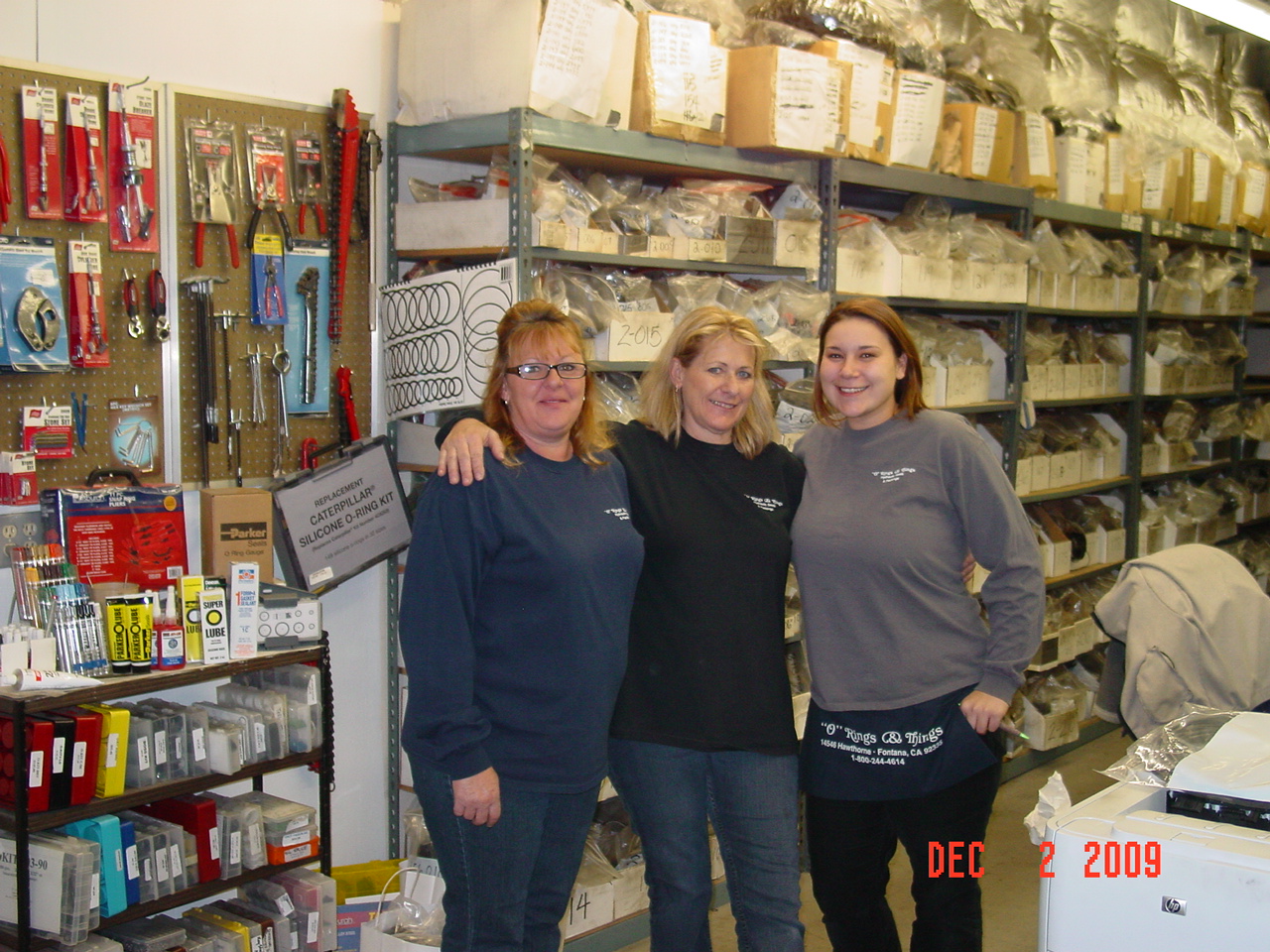 Thanks Paula for your support!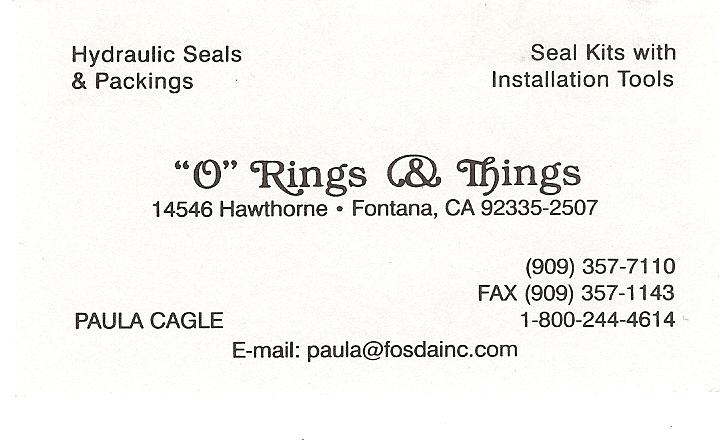 __________________________________________
We, The Soul Train Gang, appreciate you!
Sloan, Tommy T., "Lil" Sloan, Tippy & Janice
Click on any picture to enlarge.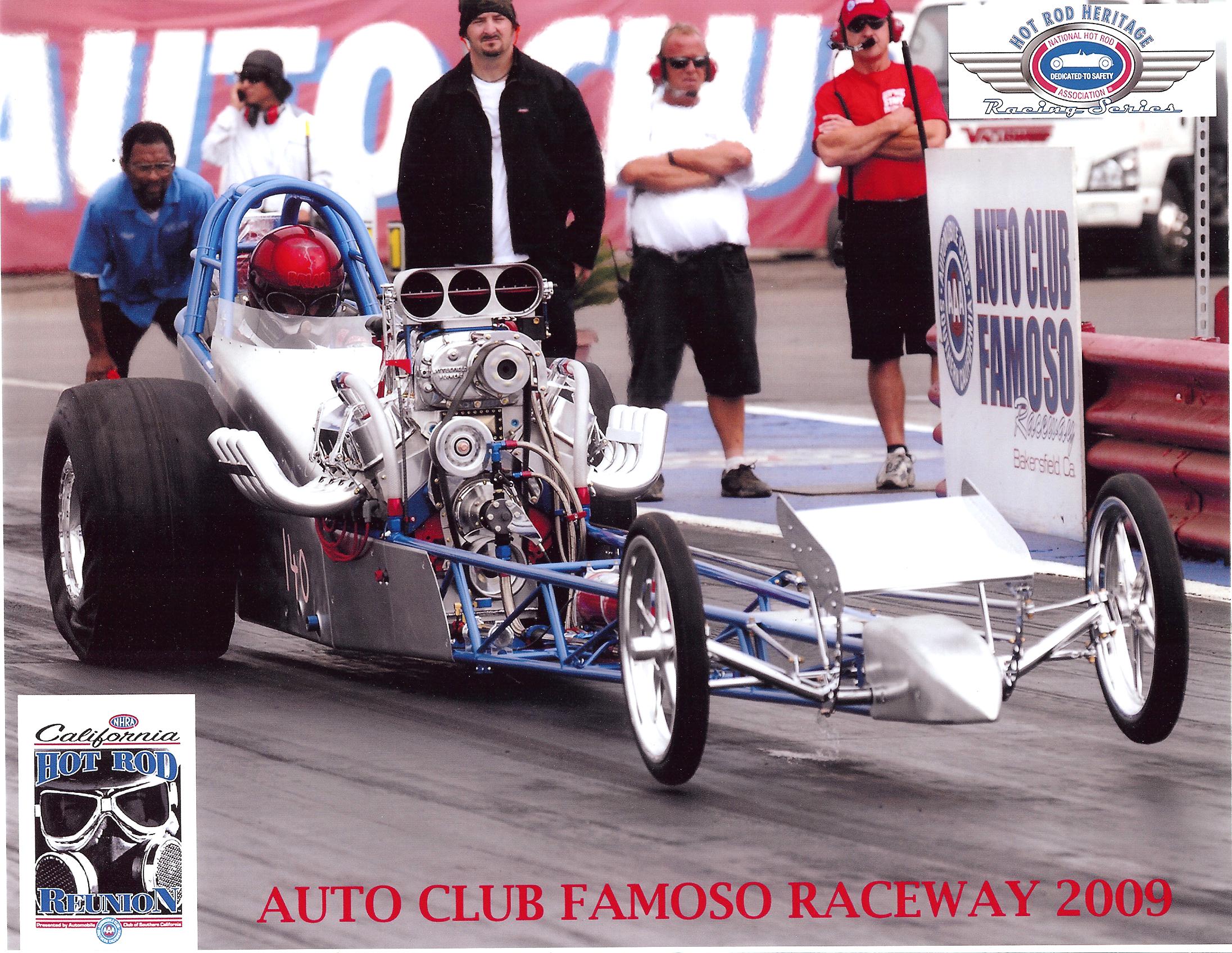 Starting the car for the first time at the racetrack.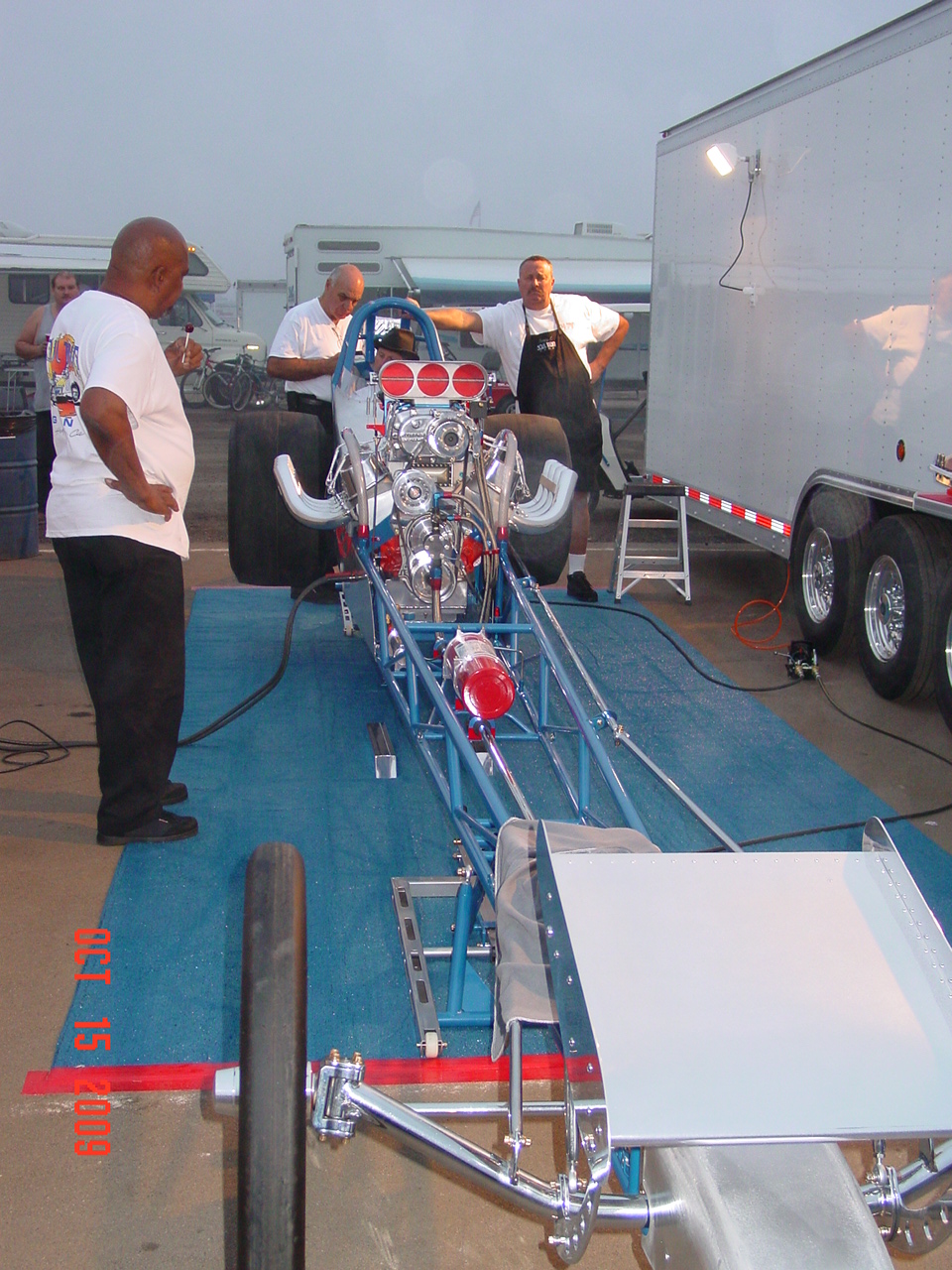 Coming up to the line........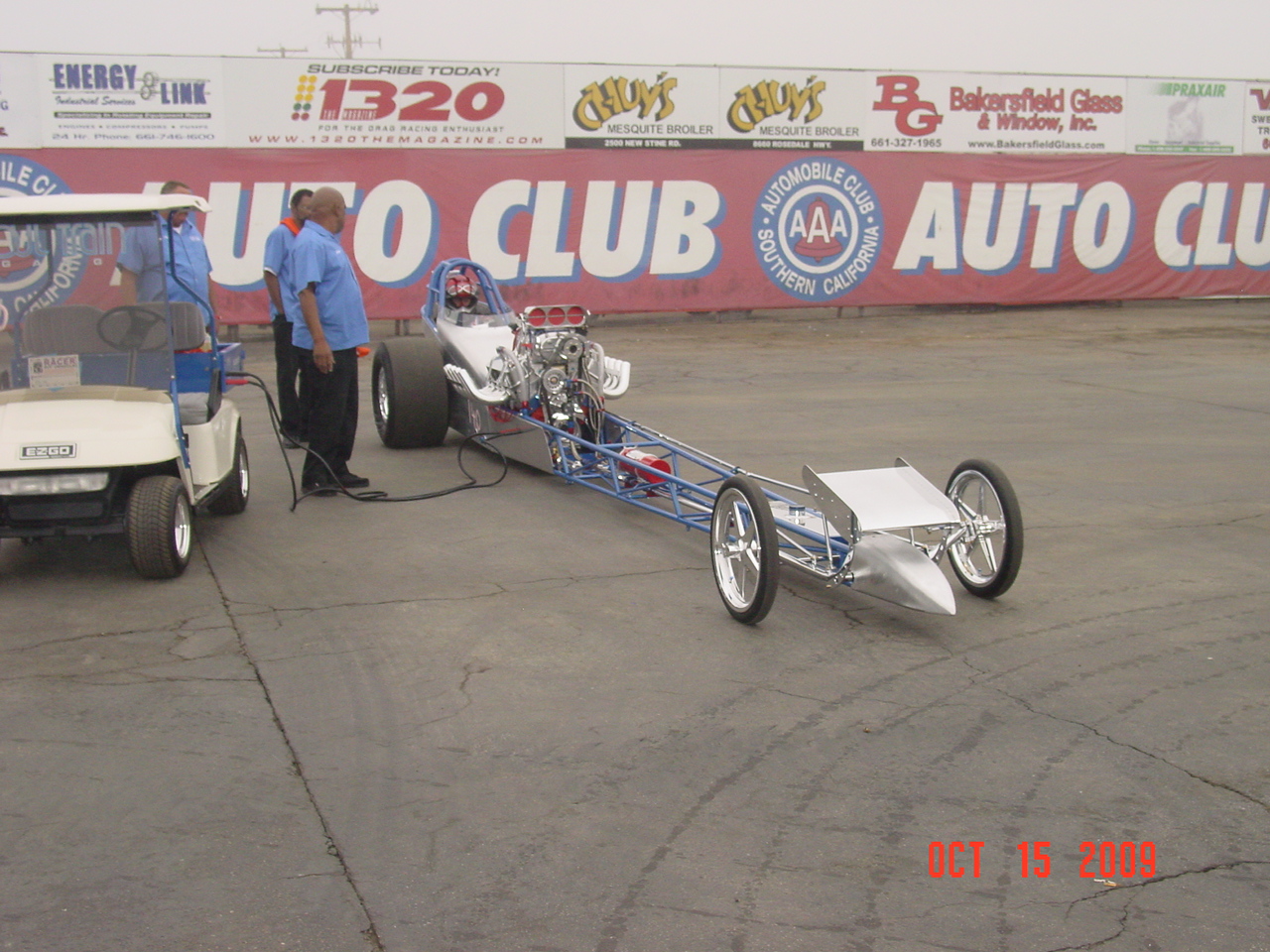 We want to thank our neighbor, Cindy, for sitting in helping us
adjust the seat belts. What a trooper!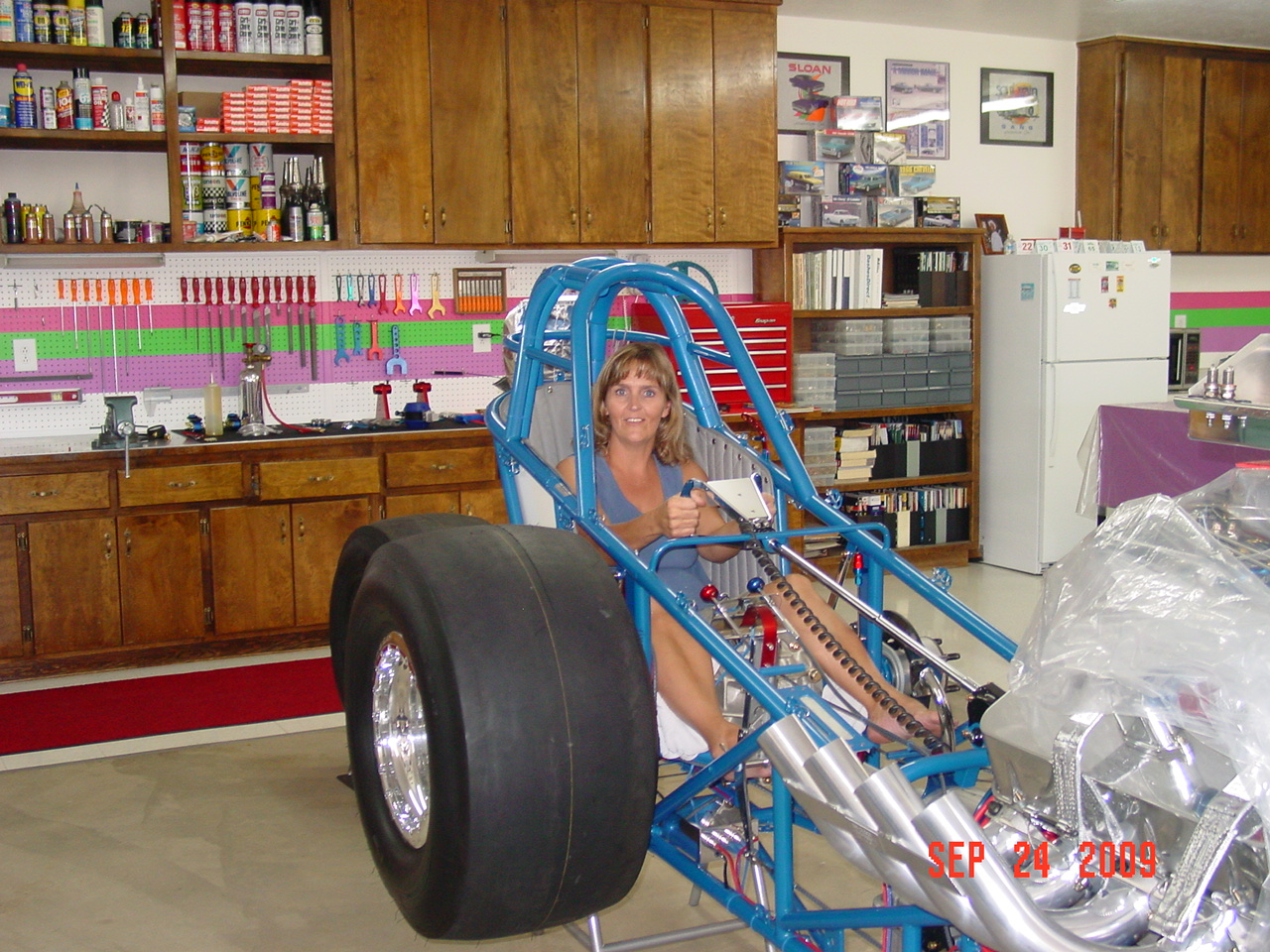 Inside the racecar trailer.
We want to thank John Coute for providing us with the
Snap-On Tool Boxes.
The food table inside the trailer at the Hot Rod Reunion.